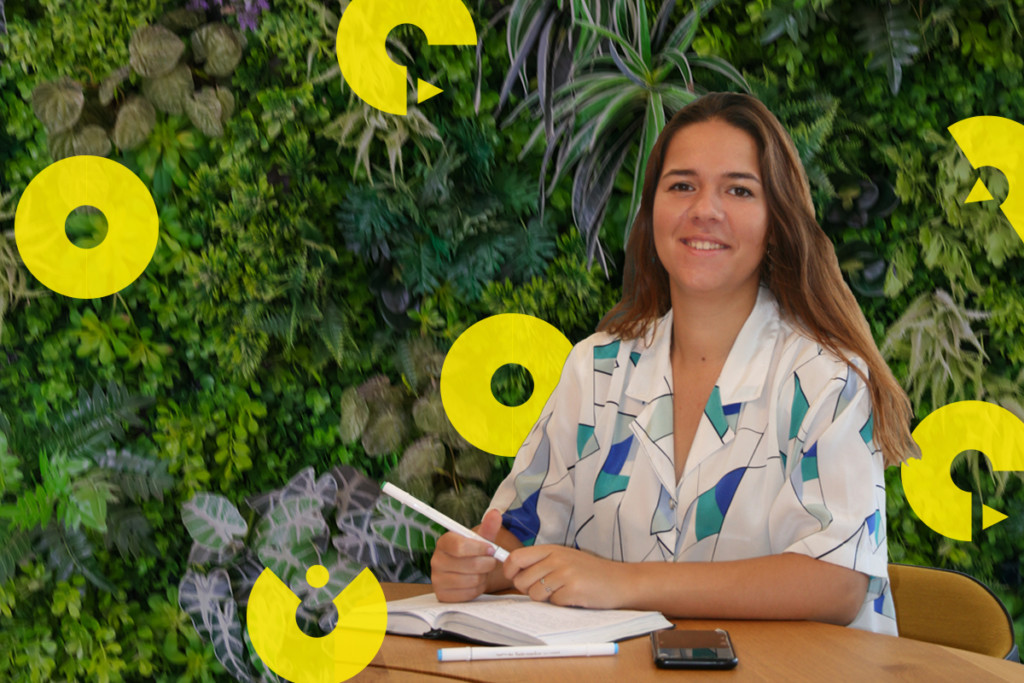 [Meet the Team] Maïwenn, our digital communication manager
le 12 July 2021
Overflowing with ideas, a true jack-of-all-trades, and open-minded, she expertly designs our communication media, verifying their consistency and quality. Obviously, she also knows [social] networks like the back of her hand! She is our "MacGyver" of the com!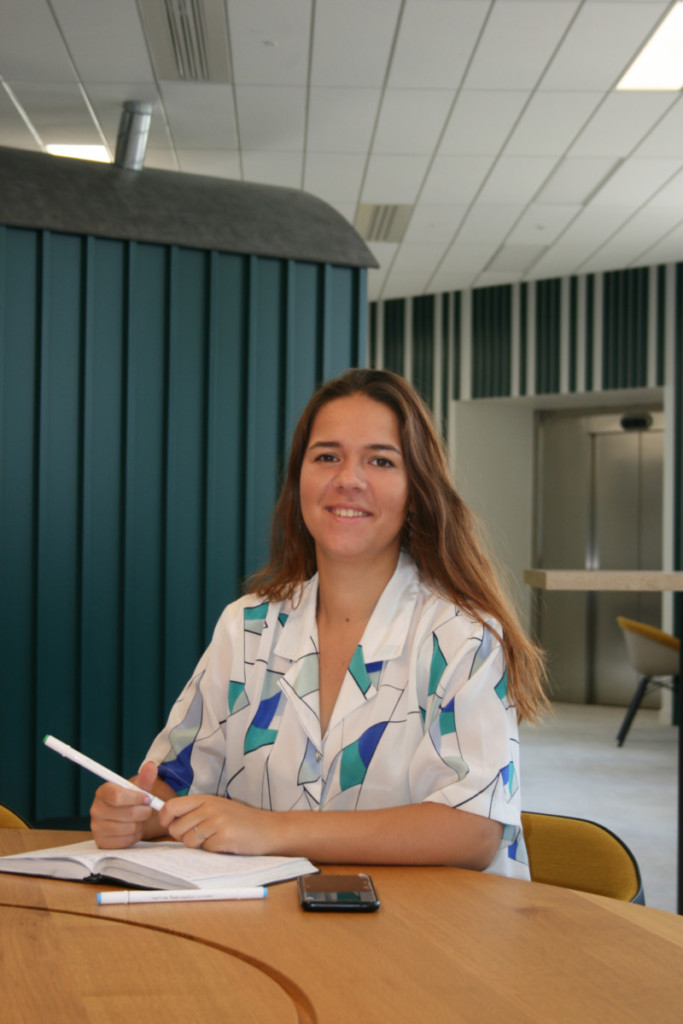 What is your role at OBRATORI?
I arrived at Obratori two months ago for my internship, I am assisting Julie [Géret] in digital communication. We are working together on the strategy to be developed on social networks and the site, to increase our visibility and reach as many people as possible. I am in charge of the creative part. I produce visuals, videos, photos, to highlight our premises, our activity and our startups, and I also do a bit of writing for posts or blog posts. There is, also, the management of the website. We are thinking about how to feed it over the long term with diverse and engaging content to optimize its referencing.
Do you work alone or in a team?
I work with Julie, on a daily basis, to define the content to be produced for our different communication channels. And then, we divide up the work. We often mobilize the rest of the team but also the startups for our content. We want to showcase the human dimension of Obratori in our communication. It involves portraits of our team, entrepreneurs, scenarios in our premises … We can also ask Delphine and Arthur on the trends they have identified to create content on these subjects.
What is your typical day like?
I start my day by checking the news of the startups we support, and also, the more general news from the areas we cover, to see if there is any information or content we can bounce back from. My days then vary. I can devote myself exclusively to creation on certain days, watch over new formats that we want to develop on other days, through website management and referencing … My days are not alike, this is also what pleases me!
What brought you to this job?
I am a jack of all trades and need to learn new things all the time. But also, above all, to be able to express my creativity in my work. So I turned to communication studies in which I fully developed. My interest very quickly focused on digital communication, which combines both a creative aspect (Audiovisual, graphics, photography), but also, more technical with website management and SEO and finally a more strategic (competitive intelligence, trend analysis, defining positioning, etc.) And then, I wanted to put all my skills to the benefit of a sector that was at least ethical, responsible.
What do you love most about your job?
The variety of missions, I never get bored. I'm learning new things all the time. Whether, at the technical level, on the software of the Adobe suite, or, there, for example, during this internship, on photography; but also on an intellectual level, as I constantly keep myself up to date on news in our sectors.
And afterwards, I find it super enriching on a personal level to work in an environment that promotes the emergence of ideas and which supports young startups, to follow their development, to interact with entrepreneurs. It allows me to discover more of this universe, and to think about my professional project, for, why not, I too embark on the adventure of entrepreneurship.
And to conclude, a word to encourage entrepreneurs to join us?
For entrepreneurs, I think it's very stimulating to work and grow in this benevolent environment offered by Obratori. And, also, to have the opportunity to interact with other startups who share the same values. Locals fully contribute to the well-being of all, and the Obratori team listens to startups and entrepreneurs. There is a truly warm and welcoming atmosphere that emanates from this place conducive to innovation.