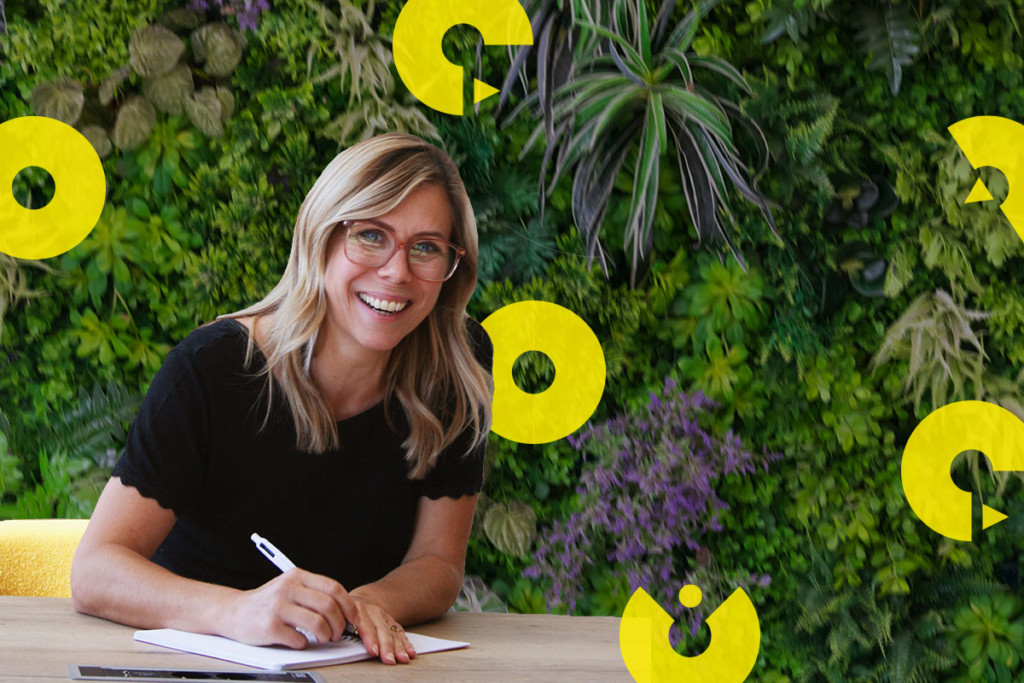 [Meet the Team] Julie, our Communication & Event Manager
le 05 July 2021
After Aurélie, Delphine and Arthur, it's Julie's turn, our Communications & Event manager! Her profession is fascinating,….
Smiling, curious, responsive and diplomatic, Julie is the "keystone" of Obratori.
Fine analyst of her environment, she relies on her observations to articulate her communication plan around an axis that carries meaning for the company and its targets, to spread the right message and create a stronger commitment to startups. Julie's main responsibilities are to define and implement the internal and external communication strategy, integrating all channels (partnerships, digital communication, social networks). She is the spokesperson and the guarantor of Obratori's brand image …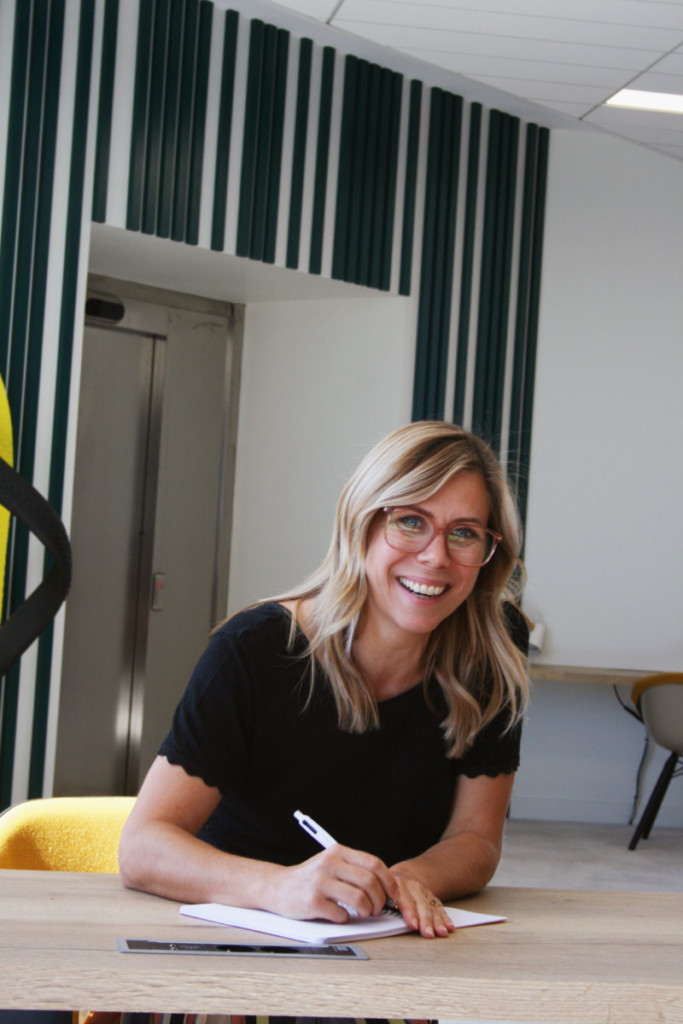 What is your role at OBRATORI?
I am Obratori's Communication & Events Manager. In charge of defining our overall communication strategy, both internally and externally, I oversee its implementation, coordination and evaluation. I manage the company's relationship with the whole community, and increase our brand awareness. I am quite broadly involved in Obratori's communication and marketing . This encompasses both social networks, partnerships, the editorial line's definition and contents' writing (blog, RS posts, etc …)
There is also the creation of visual supports, press relations (interviews' requests go through me 😉 and, the organization of events … in short, a lot of various aspects. I participate on a daily basis in the life of Obratori and the startups' supported and I love it!
Do you work alone or in a team?
The interactions are obviously multiple and very varied! I am very attentive; of all team members, our startups, and our partners. We share and exchange on everything: innovations, trends, projects. I work, of course, closely with Maïwenn [Richard], our digital communication manager, for the coordination of our actions.
What is your typical day like?
Never routine, that's what I like! Each day has its full of new encounters, news, twists and turns …
I still have my little ritual though. In the morning, I do a web watch on our e-reputation, those of the startups we support and of projects and trends that we observe from near or far. This makes it possible to measure the number of impacts on our activities and to identify subjects that can feed our various digital media (site, social networks, etc.).
Every start and end of the week, Maïwenn and I get together and discuss what has been done and new ideas in communication.
I also participate in meetings with the founders, I help them guide their strategic thinking, recommend service providers, help them recruit profiles thanks to our connections with major schools, etc…
I also organize workshops / workshops, with specialized speakers, who can address specific issues and allow them to move forward more quickly in their development.
What brought you to this job?
It was very natural that I turned to this profession after my foreign languages studies. Above all, I like the interconnections, it is visceral. I like to listen, observe, interact, and be inspired by the life and the culture of the people around me. And then, there is "project management" as a whole: providing a solution, organizing, coordinating the implementation, making the ideas a reality by all means.
What do you love most about your job?
It is an EXCITING profession, due to its versatility. We are in contact with a lot of people with different profiles. I meet and collaborate with entrepreneurs who hold onto their projects, ankles to the body, but also, with all the players in the ecosystem who participate in energizing connections.
Ideas abound and benevolence advocates. It's an incredible source of inspiration for me. We are all moving forward, collectively, towards a common interest, to see the projects carried out grow. I take a lot of pride in bringing, in a way, my stone to their beautiful buildings. I am [in] driven by the creativity, the dynamism, the richness of the exchanges and the outcome of the actions carried out.
A final word to encourage entrepreneurs to join us?
Firstly, in addition to the equity contribution, which is decisive in accelerating a project, it is essentially to choose partners who are like you, to share common values, and to be humanly compatible.
Most importantly, the dedication of the Obratori team is undeniable! Our daily work is focused on tailor-made support for each of the projects in which our structure invests. Each problem has its solution. We are as close as possible to the founders. This is our strong point and an incredible asset for young entrepreneurs!